ITR Economics is excited to announce our new partnership with The Great Game of Business®, a business consulting organization based out of Springfield, Mo., that assists companies across the globe.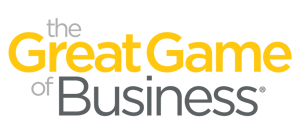 The Great Game of Business takes pride in being more than just a coaching firm. Their goal is to build a better community of businesses that are committed to a better life for themselves and for their employees by educating, empowering, and engaging everyone in the business on the business. Following this methodology, they have dedicated the past 40 years to helping organizations reach their highest potential.
"We've been using the [ITR Trends Report™] for over seven years to aid with our High Involvement Planning," says Darin Bridges, Vice President of Coaching at The Great Game of Business. "An effective strategy requires an honest review of your marketplace, trends, and economic forecast. ITR Economics' reliability speaks for itself. They are a great partner in our success and the success of our clients."
[RELATED POST: "How Can the Trends Report™ Benefit My Business?"]
This partnership is particularly exciting because we share a common goal: utilizing our unique methodologies to provide insights and guidance that help the world of business grow stronger. Together, we aim to foster and grow our clients' success through:
Actionable insights,
Hands-on learning,
And transparent processes.
"I've been working closely with the team at The Great Game of Business, and they're a wonderful group of people," says Kimberly Clark, Vice President of Sales and Marketing at ITR Economics. "We share the same core values and hold our internal and external clients' best interests at the forefront of each decision. Transparency and accountability are two values that immediately came to mind the moment I began working with them. Leading your business with these very simple principles will always make a positive impact both for your business and in the world of business around you, and Great Game shares that sentiment with ITR Economics."
We are greatly looking forward to extending the value of this partnership to our clients and subscribers.
A special thank you to The Great Game of Business for partnering with us – we look forward to working together now and in the future! For additional information, we highly encourage you to check out The Great Game of Business's many resources, such as their blog and podcast.