A recent Wall Street Journal article stated that Germany is on the brink of recession. We are here to ensure you aren't operating under any misconceptions. The reality is that Germany's economy, as measured by Industrial Production, has been contracting for nine months. On a GDP basis, activity has contracted for two consecutive quarters, which is the technical definition of a recession. Additionally, the current recession is already more severe than the 2013 recession.
It is not unexpected. We have been forecasting recession in Germany during the second half of 2019 and into 2020 since 2016. What is somewhat concerning is that it's coming in steeper than we initially projected. Actual results are still within an acceptable range of deviation from the forecast, but we are watching the situation closely.
Germany's manufacturing sector is down 3.0% from this time last year. Decline in the industrial economy is not relegated to one sector or attributable to a single cause. Weakness in Germany's export activity illustrates that the country is not immune to the impacts of global trade disruptions such as Brexit or the US-China tariffs. Many leading indicators are supporting our forecast calling for further recession in Germany.
Germany is the fourth-largest economy in the world, and the largest single economy in Europe. Its ongoing decline and potentially steeper-than-anticipated recession should raise caution for those doing business in Europe. If you follow ITR Economics and your company relates well to the macroeconomy, then you have already been planning for a recession. However, make sure you have a contingency plan that you can activate should the recession become more severe than you were anticipating. The Germany Leading Indicator typically leads the country's economy by 10 months. Keep an eye on it and other global leading indicators through ITR Economics for evidence of when the recession will end.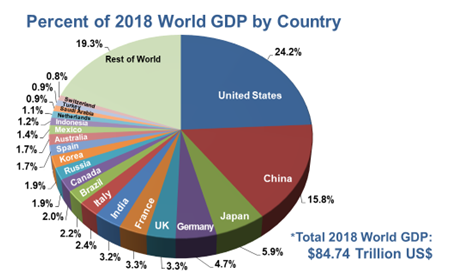 Jackie Greene
Director of Economics